Location:
52 Commerce Street
Norwalk, CT 06850
Phone:
203-834-1918
Contact information:
Owner: Guy Poirier
email:guyapoirier@hotmail.com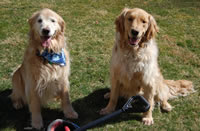 Bailiwick Quality Inspectors

Fax:
203-855-7784
CT Reg. #00556567

Guy Poirier is the owner of Bailiwick Roofing. He graduated from the University of Connecticut in 1984. Guy worked for a roofing contractor during summers through college and found a passion for working with his hands and seeing the finished product. Call now for your estimate appointment and This owner will be at your door, on time, to evaluate your roof.
Bailiwick Roofing has installed over 2,500 roofs in lower Fairfield County, many of which are in your neighborhood- check our map!
We are members of the National Roofing Contractors Association, an organization that stands for excellent business practices and the use of the best available technology.
Bailiwick has been selected as a Master Elite contractor by GAF Shingle Corporation, which allows us to provide you with a more comprehensive warranty. This is an elite group of the top 2% of roofing contractors.
Our team has also been certified by Certainteed Shingle Corporation as a Select Shingle Crew; the ONLY company in Fairfield County. The affiliation that we are most proud of is our membership in the Better Business Bureau. We have NEVER had a customer complaint. We pride ourselves on returning all recieved calls within 24 hours and handling ALL of our customers needs.
All of our workers are employees (we don't use unreliable and untrained subcontractors or any day labor). All of our employees drive to your property in lettered Bailiwick red trucks.
When you hire Bailiwick's professionals,you are getting workers that have been with the company for many years and have a vested interest in the quality of the work installed. Most importantly, all of our employees are covered by Workers Compensation insurance; this protects you from any liability while we are on your property! Most subcontractors do not carry Workers Compensation which can render you, the Homeowner, responsible.
Our 'Bailiwick' is handling customer concerns and issues. We would like to solve your roofing needs and add another satisfied customer to our referral list.
Guy Poirier, Owner - Bailiwick Roofing and Siding, Inc.