Location:
52 Commerce Street
Norwalk, CT 06850
Phone:
203-834-1918
Contact information:
Owner: Guy Poirier
email:guyapoirier@hotmail.com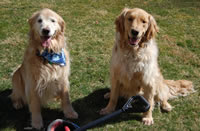 Bailiwick Quality Inspectors

Fax:
203-855-7784
CT Reg. #00556567

We take great pride in what we do here at Bailiwick. Customer Service is our number 1 priority.
Our COMPANY STORY and TESTIMONIALS pages will provide you with the comfort of knowing that Bailiwick is here today, and will be here tomorrow; we live here, we are your neighbor's and friends and will continue to live and work in Fairfield County. Trust us with your beautiful home, protect your investment.
Bailiwick's Mission:
Bailiwick Roofing is committed to giving our Customers the service and quality that we would expect ourselves; providing personal attention in a professional manner with a focus on quality workmanship.
Bailiwick Roofing is a mid-sized company, dedicated to providing superior service to residents of Southern Fairfield County.
All phone calls are returned the same day
Estimates are always provided free of charge for a homeowner roof evaluation
Pricing is competitive
Extra care is taken to prevent property damage during a project
"Every effort is made to protect your home during the installation of your roofing system.
We utilize tarps, scaffolding, and other means of protecting your landscape." - Guy Poirier, President, Bailiwick Roofing